The Art of Margaret Munz-Losch
"Hauntingly Beautiful"
Look closely. Images are not all what they may seem. Margaret's body of work reflects a deep fascination with mystery and adventure. Playful works entice viewers into surrealist dreamscapes that marry the mundane with the fantastic, the contemporary with the historical.
Margaret Munz-Losch is intrigued with the challenge of making compelling works built from elements that are often misunderstood, ignored, or even despised. Whereas the beauty of the figure draws viewers' initial attention, the details of the work's composition take them on an unexpected journey upon closer examination.
 (mouse over images to zoom)
Throughout her career, Munz-Losch has resisted convention. Foregoing a traditional fine art education, she independently refined her meticulous style, combining diverse media. As an emerging artist, she exhibited her work in Los Angeles and became the director of a mural company during her time there. She currently resides in Tennessee.
"I perceive all of life as a vivid and wild ride, fraught with equal measures of love, sorrow, and wonder; all completely connected in an unspeakably beautiful universe of chaos."
– Margaret Munz-Losch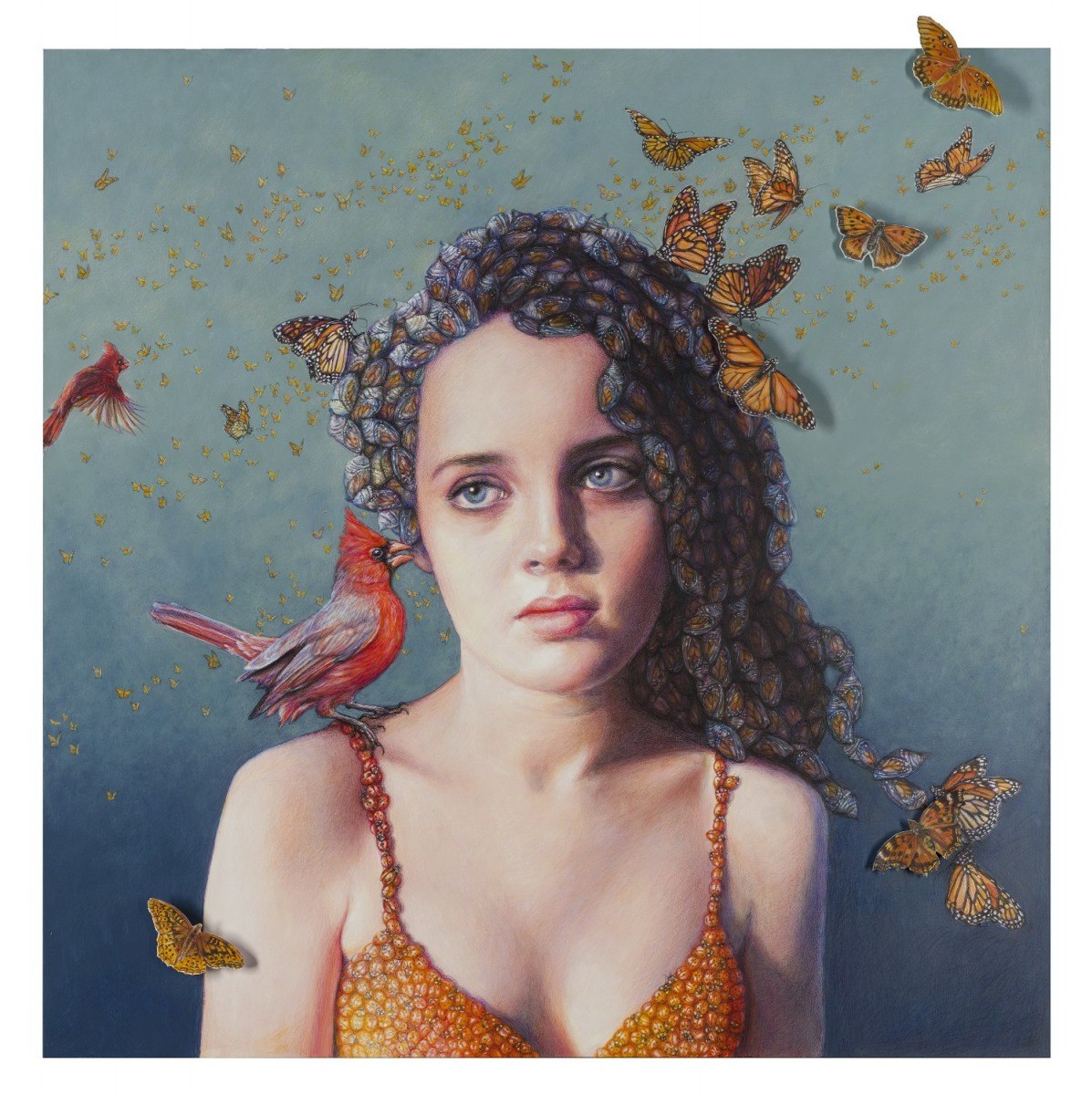 Cardinal Rules - Colored Pencil and Acrylic - 30" x 30"
Margaret's work has been featured in a number of art shows and museum exhibitions including the Dixon Gallery and Gardens in Memphis, Tennessee and the American Visionary Art Museum in Baltimore, Maryland.
Check out her past art exhibitions as well interviews and articles about her work and career by visiting the link below.

Artwork (prints & originals) may be available for sale so keep an eye out on our regularly updated online store!
I offer custom commissions and would love to hear from you about your next amazing piece.